01.
Who am I?
I'm Huy Huynh - Senior Web Developer.
My outstanding scores in the 17th Fresher Course earned me the opportunity to work as a developer in FPT Software – one of the biggest IT companies in Vietnam after graduated the university of technology. My colleagues and managers always commend me on being a hard-working person who is eager to learn new things and works well within a team. I pride myself on always delivering high-standard work within client deadlines.
02.
What do people say about me?
Hmm, how to say..
Huy is not only an energetic person, but also a young, talented developer whose expertise focuses mainly on NodeJs and Golang. Furthermore, he is able to work independently and always takes full-ownership of his tasks with a positive mindset. Huy's experience from such a wide variety of projects has given him a well-rounded skill set, which make him a diverse, adaptable and malleable Senior Developer.
Major Programming Languages
Node.js
Solid understanding of Node.js and some design patterns or development concepts. Good understanding of microservices architecture. I'm confidence to build a brand new project from scratch with Node.js.
Golang
Good knowledge of Golang's base concept and definition. I'm really interesting in this language and eager to deep dive more about it, always prepare myself to be ready for a Golang projects.
PHP
Have worked with PHP in some projects of the companies and also in freelancer jobs. Familiar with popular PHP frameworks and could adapt well to the project.
Certificates
Certificates and Awards that I have achieved for the last 5 years.
ICAgile Certified Professtional
IBM Certified Solution Designer
Agile Software Development with Scrum
LogiGear Test Automation Training Program
Conversation.
I love to have discussions.
Technology.
I love new technologies.
Discover.
I love to discover new things.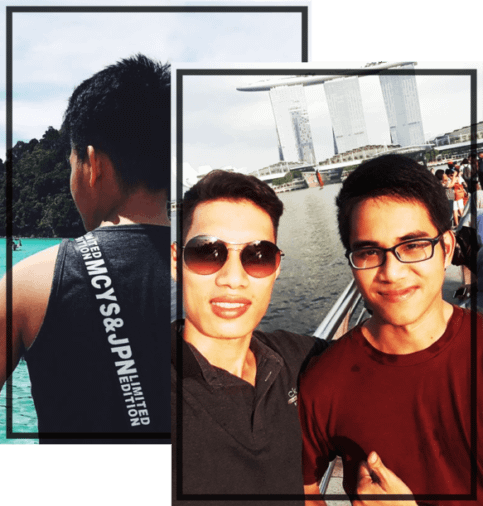 "Remember peaceful moments you had on vacation with your friends and try to remember what was different from your present life. Maybe you took the time to eat breakfast, maybe you exercised or maybe your were busy trying to finish the project.Those things are crucial reminders of what we should do every day"
Just free your mind and relax
Latest Blogs
Writing is the only way I have to explain my own life to myself.